---
Our History
Welcome to Spanish Connect Language Solutions!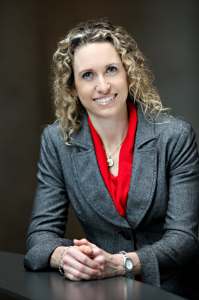 We are a Vancouver Island based language services company owned and operated by Lucrecia Simon, Certified English/Spanish Translator, member of the Society of Translators and Interpreters of British Columbia (STIBC). Lucrecia is also registered and approved by ICBC to provide translation and interpretation services related to insurance, driver's licences, name changes, etc.
Although Spanish Connect was officially incorporated in the year 2012, Lucrecia has been working as a Certified Translator in Canada since 2005. When you choose to work with us, you will receive personalized service from Ms. Simon, a full-time freelancer with over 15 years of experience in the industry.
Originally from Argentina, Lucrecia moved to British Columbia upon graduating from the Argentine Catholic University as a Legal Public Translator. After obtaining her degree, she has continued to further her development as a language professional by participating in a variety of interpreting and translation courses, conferences and workshops. She is also an avid reader and a relentless researcher, who has always been passionate about the correct usage of the language.
In addition, Lucrecia travels to South America on a regular basis, which helps her to stay informed about the advances in the language. Her long-standing experience has also allowed her to develop a wide network of Spanish-speaking professionals with whom she works in a collaborative manner.
Spanish Connect Language Solutions offers comprehensive language services including:
copy-editing and proofreading;
audio transcription and translation;
subtitling;
localization;
general language consulting.
If you require language services and would like to receive a quotation, please email us at info@spanish-connect.ca or use the form below.